Hulppagina
Direct fysiek gevaar?
Bel direct 112 
Neem contact op met de huisarts/eerstehulppost zodat zij de crisisdienst in kunnen schakelen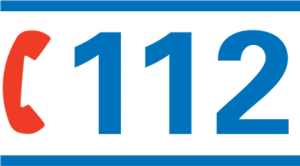 Heb je behoefte aan een vertrouwelijk gesprek?
De Luisterlijn is dag en nacht, het hele jaar door, bereikbaar voor mensen die behoefte hebben aan een vertrouwelijk gesprek. Bij de Luisterlijn werken speciaal opgeleide vrijwilligers.
Bel : 0900 – 0676 (24/7 bereikbaar)
Chat en e-mail via de website.

Heb je een vraag of probleem waarover je wilt praten?
MIND Korrelatie geeft individueel advies en hulp aan iedereen die hierom vraagt. Je kunt met hen in gesprek over vragen of problemen. Dit kan telefonisch en online. Bij MIND Korrelatie werken psychologen en maatschappelijk werkers. Ze luisteren, adviseren en verwijzen zo nodig door naar passende hulp.
Bel : 0900-1450 (ma t/m vrij  09.00 –  18.00, € 0,15 p/m)
WhatsApp: 06 – 1386 3803 (ma t/m vrij 9.00 – 17.30)
Mail en chat:  https://mindkorrelatie.nl/ 
Heb je vragen of klachten over de ggz?
Via het Nationale zorgnummer kun je advies en informatie krijgen. Ook is dit het verzamelpunt voor klachten over de GGz.
Bel: 0900-2356780 (ma t/m vrij  09.00 – tot 18.00, € 0,20 p/ gesprek)
Mail en zoek in kennisbank:  https://www.nationalezorgnummer.nl/
Landelijk meldpunt zorgwekkende gedrag 0800-1205
Maak jij je zorgen over iemand in je omgeving?